Liquid Landscapes was started because professionalism, honesty and integrity seemed lacking in the contractor industry. Daniel Saylor wanted to provide a superior product to his customers with a focus on service. The mission at Liquid Landscapes is to develop artistic creations to enhance your lifestyle with the beauty of water.
Daniel has 16 years of experience with the landscape and golf course industry. He has a gift for working with stone and water to create unique outdoor living spaces that are very naturalistic. Daniel's specialty is the design and installation of waterfalls. Gifted in his artistry, he creates them to appear as though they've always existed in that space. Daniel enjoys golf, fishing, spending time with his family and being in nature. He resides in John's Creek, Georgia with his wife, Michelle and his son, Dane.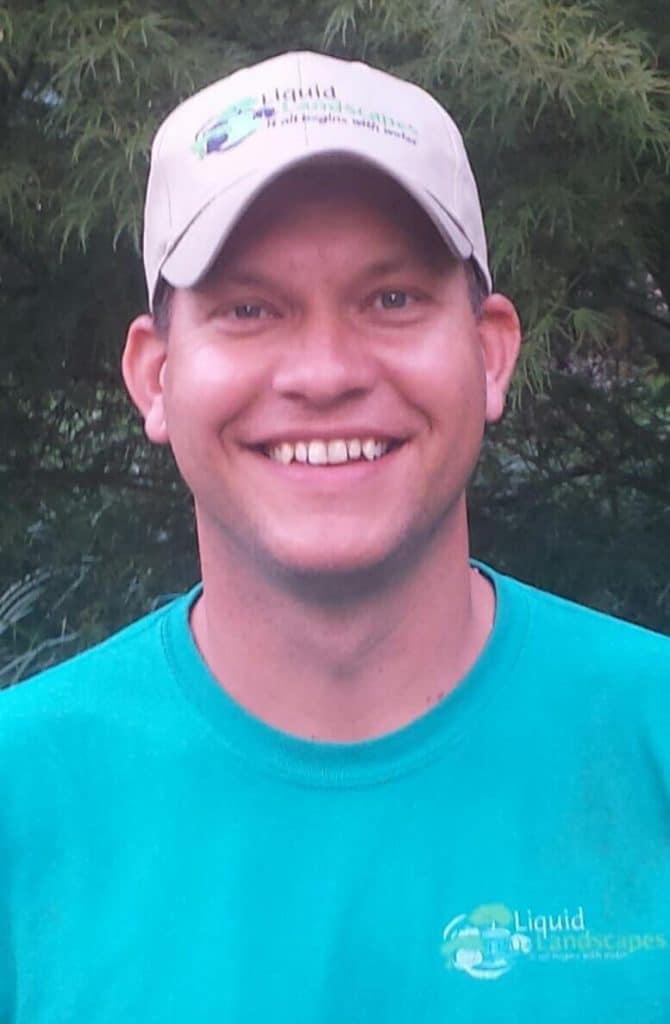 Our crew is treated like family. They are very creative and knowledgeable on the high standards we demand for every installation. We take pride in our work which is paramount in creating the custom works of art for each of our clients.