Human beings and water have been intimately linked since the beginning of time. We are drawn to water because we understand it is essential to life. It is through our relationship with water that we are able to tap into our spirituality, our being at one with Mother Nature. The soothing sounds give us an internal peace, a time to reflect on our life and our environment. Being a pond owner has transformed our lives and it is our belief that it will transform yours.
Ponds, Streams, Waterfalls and Pondless Waterfalls, from concept to completion, we design and install unique features to blend with your natural landscape. We enjoy working on projects from small to large and will work within your budget. We also offer full service maintenance on our water features so you don't have to worry about a thing.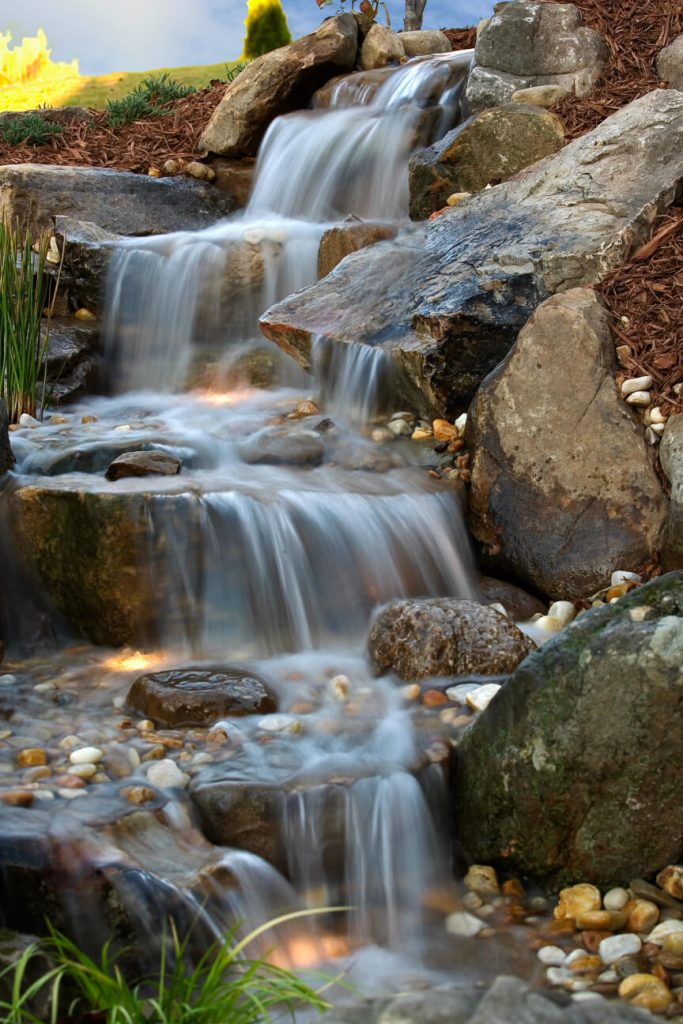 We specialize in creating naturalistic Ponds, Streams and Waterfalls. We also offer Custom Landscapes, Hardscapes and Wetland Filtration Systems.
Water Feature Maintenance
We provide full service maintenance for your backyard investment. Keep your pond, stream and waterfalls looking immaculate throughout the year. Enjoy the change of seasons and let us balance your ecosystem and tend to your aquatic plants.